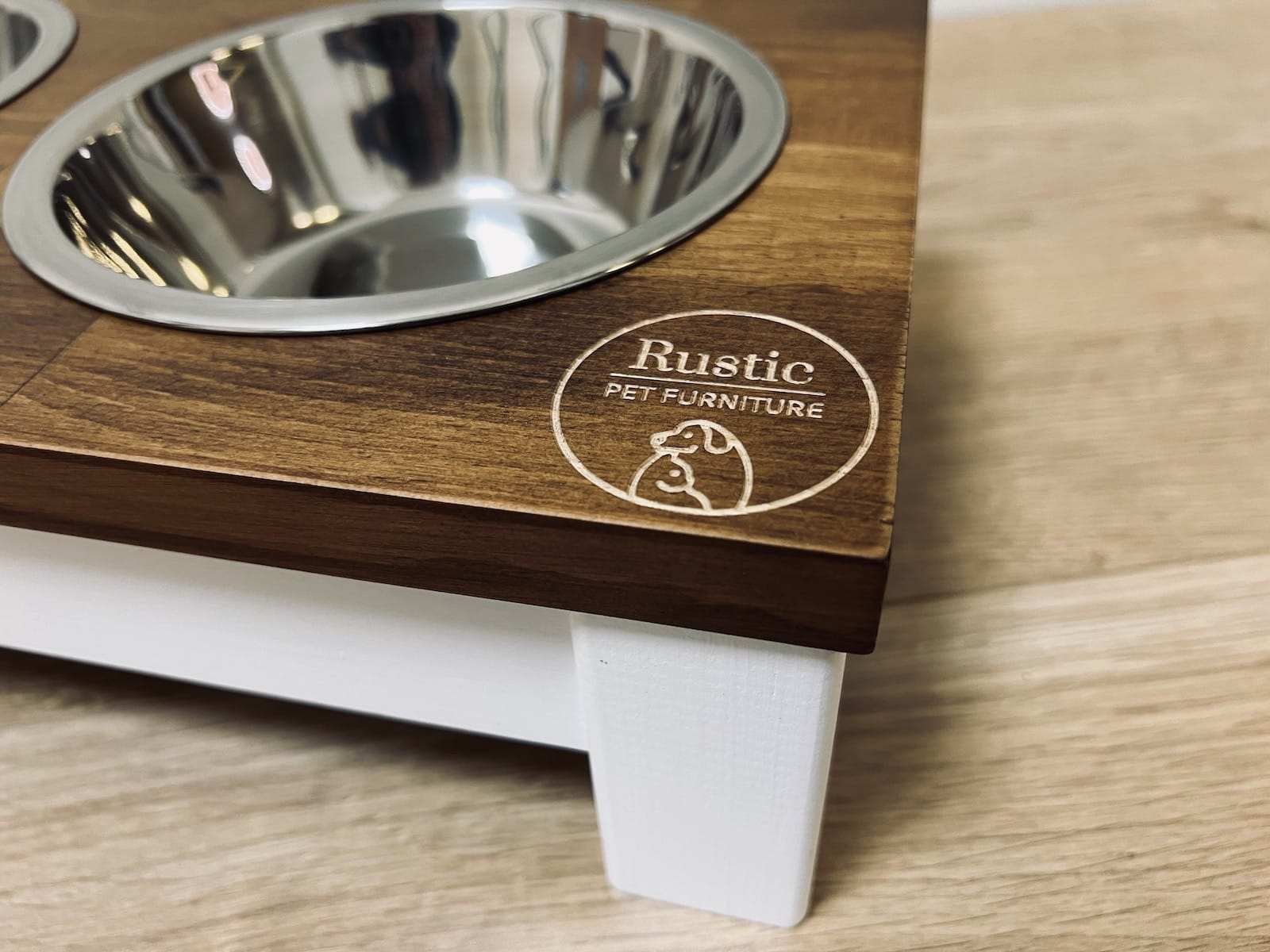 About Rustic Pet Furniture
All of our products are hand assembled in the UK with only the finest of materials.
Hi, we're Rustic Pet Furniture! We're a small family run business based in South Yorkshire. Read more about us and our products below.
Quality Craftsmanship
We understand the need for high quality pet furniture that not only looks great in any modern home, but is also an affordable price. After a whole lot of searching ourselves for that perfect product, we decided to setup Rustic Pet Furniture.
Our most popular products are our luxury pet feeding stations. These come in 2 designs, a modern farmhouse style and a more rustic industrial look and feel.
Our lovely double dog bowl feeders are meticulously machine cut and assembled by hand to achieve a high quality finish. The tops are varnished to create a waterproof wipeable surface. Each rasied dog bowl is assembled using quality responsibly sourced timber, the bases are primed and painted using durable high performance furniture paints.
Get in touch
If you would like to get in touch to learn more about our products and what we offer, then please fill in the submission form below. One of our friendly advisors will be in touch within 48 hours.
Copyright © 2021 Rustic Pet Furniture
Claim your FREE 20% off coupon. You can use to get 20% off your next purchase.
Simply enter your email address below and we'll send it straight to your inbox.